Questions To Ask A Commercial HVAC Service Company
December 14, 2018
No Comments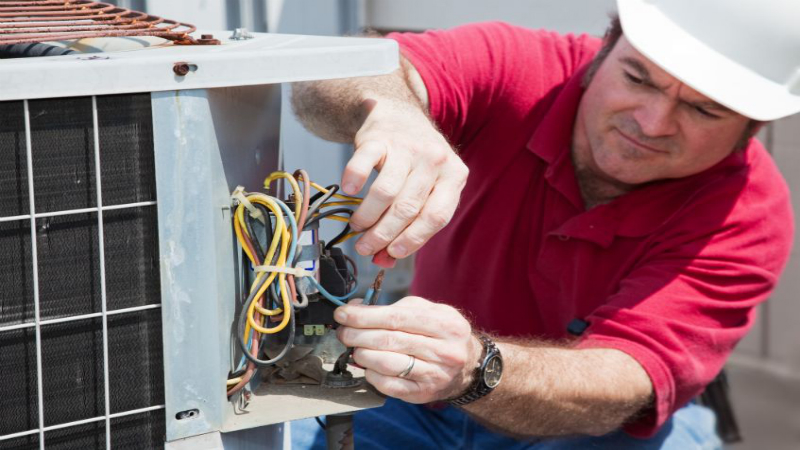 It is easy to get caught up in focusing on price when considering a commercial HVAC company for a new system install, an upgrade to an existing HVAC system or for industrial air conditioning maintenance services.
Some companies, with Calcasieu Mechanical Contractors, Inc. as a prime example, offer a full scope of commercial HVAC services that are specialized to meet the needs of industrial, military, medical, education and multipurpose buildings. With a solid reputation for dependable service, working to a schedule, and getting the project done on budget, these companies are ideal for any job in the Lafayette area.
What is your experience with this type of project?
It is important to verify the commercial HVAC company has experience in working in your industry. This ensures all industrial air conditioning system installations are to code and to the regulations and requirements necessary. It is also important to verify the company has experience in managing a similar project.
What is the timeline from start to completion?
The best companies offering professional HVAC service are able to create a timeline for the business owner, and they are also able to work to that timeline. As delays in getting the HVAC system in place can mean extended downtime and loss of production, this is a critical consideration.
What options can you provide for efficient heating and cooling zone solutions?
To reduce the cost of heating and cooling, or to address special requirements in different areas of the building, heating and cooling zone control may be required. This is a more complex HVAC system, and experience in designing, installing and configuring these systems is essential for optimal efficiency and cost savings.
Asking other businesses throughout the Lafayette area can be a good place to start in obtaining the names of the best contractors. Additionally, online searches can provide a wealth of information about projects completed and overall company reputation.
Like us on Facebook for more information!